Florida Politics by Staff Reports
October 10, 2020
Unmasked and Dangerous
What happens when two of Florida's funniest authors share the stage for a discussion about the absurdities of the upcoming presidential election?
Find out at 7:30 p.m. Wednesday, Oct. 21, when Dave Barry and Carl Hiaasen meet up for "Derision 2020: Unmasked and Dangerous," an hourlong virtual event to benefit the First Amendment Foundation (FAF).
"Think of it as a date night with the best seat in YOUR house," declared the promotional information about the livestream meetup of the Miami Herald columnists and authors, who have kept us laughing — and thinking about the precarious state of our state — for decades.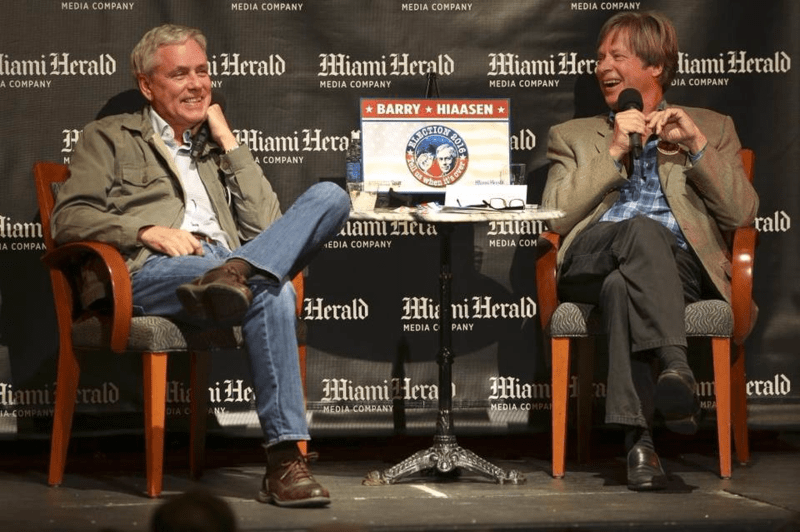 "Couldn't we all use a bit of laughter right now, in the midst of all we've been through together since March?" asked FAF President Pamela Marsh. "With Carl and Dave, you can count on intelligent and interesting Floridian perspectives, with a double shot of humor served up with a lime and a pinch of salt."